The excentric surrealist is well known because of his famous painting of the melting clocks and stilt walking elephants, but did you know he also created the Chupa Chups logo?
It all started when the catalan business man, Enric Bernat, child of Cake shop owners, bought the apple jam company he was working for in 1958. His new idea for the company was to sell bonbons on a stick. He first named it 'GOL', after the spanish name for scoring a goal. The bonbon being a ball and the open mouth a net. Unfortunately in the first place the candy wasn't well received. Not by investors nor by sweet tooths. That's why he hired a agency that adviced him to rename his company and the candy to 'Chupa Chups' which derives cleverly from the Spanish verb 'Chupar', which actually means 'to suck'. Finally the 'Sucky Sucks' where becoming more popular, but still Enric wasn't really satisfied with to brands logo. This is why he asked his good friend Salvador Dali to make a logo for him when they both sat in a pavement cafe.
Dali immediately started scribbling on the pages of a discarded newspaper and, within the hour, he made something that in 1969 became the new logo for the lollipop factory. Another great thing about the daisy formed logo is the way it should be implemented on the candy itself. Dali insisted that his design should be placed on top, so the logo would always be viewed intact. And even today it still is on top. It's has proven to be one of the most enduring pieces of branding ever.
In honor of this masterpiece I made a drawing of the characteristic face of Dali together with the Chupa Chups logo as his mouth. Actually Dali sucking his own logo.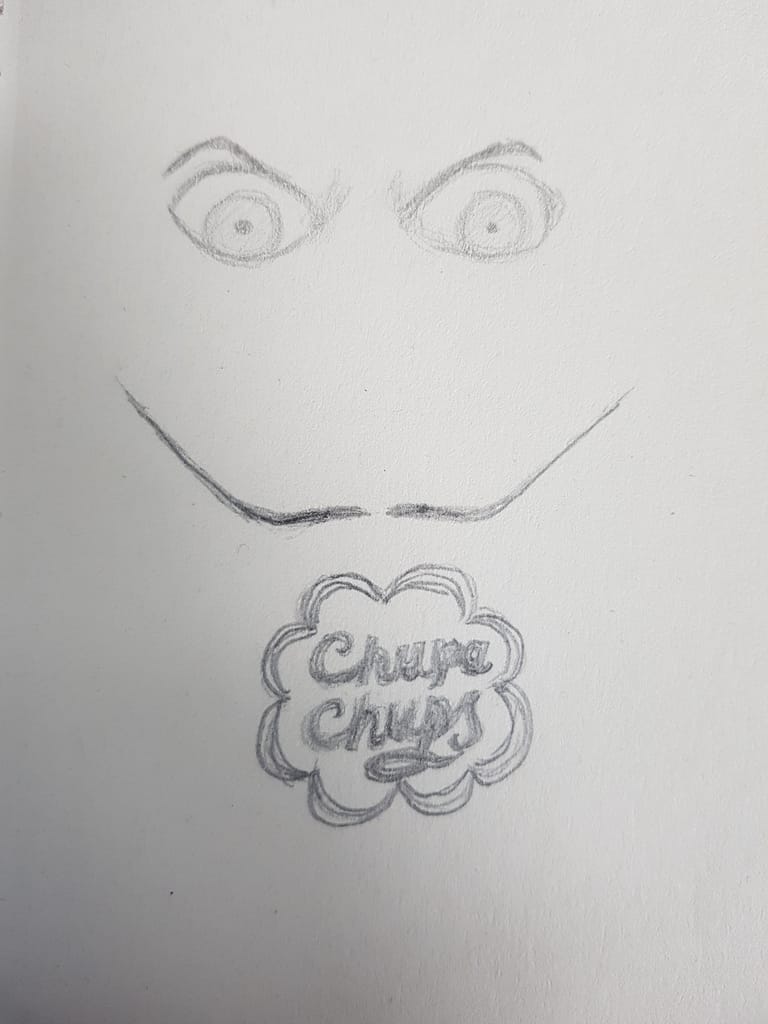 For other sources: